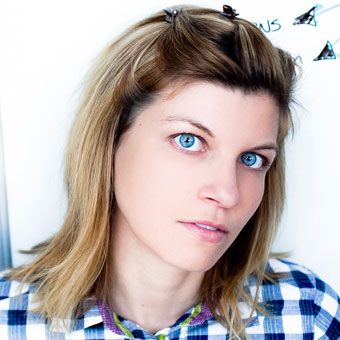 Lyza Danger Gardner
The Virtuoso Generalist
We want to be good at what we do and get things done, but the web keeps getting more complex. When we try to stretch and understand it all, we inevitably fall short. There are so many options for how to build our web things that it can feel paralyzing. We languish in imposter syndrome and self-doubt.
Over time we've started to notice that a lot of us are in the same boat. Slowly, there's a bit of empowerment building, a realization of the value of being an expert generalist.
Life for the virtuoso generalist is challenging, though. Motivation flags in the face of so much informational noise. It can be hard to gauge our own progress and growth or figure out what we really need to know. What are our technical touchstones in such a vast sea? And how can we get things done while also satisfying our needs for mastery and accomplishment?
About Lyza Danger Gardner
Lyza Danger Gardner is a dev. She has built, broken and hacked web things since 1996. Curiously, Lyza was actually born and raised in Portland, Ore., the town where everyone wants to be but no one seems to be from.
Apparently too cool for (high) school, Lyza started college early and cobbled together a motley education: a BA in Arts and Letters from Portland State University, followed by a master's program in computer science at the University of Birmingham (UK).
Lyza has written a lot of web applications (server-side devs, represent!), defeated wily content management systems, optimized mobile web sites, pounded on various APIs, and worried a lot about databases. Fascinated by the way mobile technology has changed things, she now spends a lot of time thinking about the future of the web, mobile and otherwise.
Since co-founding Cloud Four, a Portland-based mobile web agency, in 2007, Lyza has voyaged further into the deep, untrammeled reaches of Device Land, exploring the foibles and chaos of mobile browsers and the mobile web. She has an odd set of anachronistic hobbies and it has been said she takes a fair number of photographs. She owns a four-letter .com domain. I bet you can guess what it is and go visit her there.
Lyza and co-founder Jason Grigsby are the authors of Head First Mobile Web (O'Reilly).