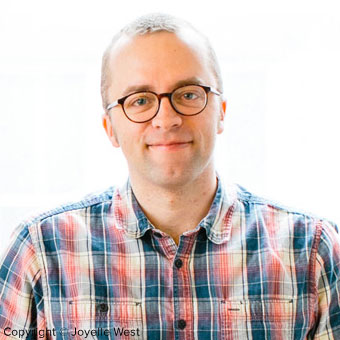 Ethan Marcotte
Laziness in the Time of Responsive Design
As screens and input types evolve, we're managing more complexity in our designs than ever before: our layouts are becoming more flexible and responsive; our interfaces, more immersive. Maybe we can look for simpler approaches? In this session, Ethan—a singularly lazy person—will walk through some responsive designs, and show how we might do a lot more with a little bit less.
About Ethan Marcotte
Ethan Marcotte is a designer/developer who is passionate about beautiful design, elegant code, and the intersection of the two. He cofounded Editorially, and over the years his clientele has included People Magazine, New York Magazine, the Sundance Film Festival, and The Boston Globe.
Ethan coined the term "responsive web design" to describe a new way of designing for the ever-changing web and, if given the chance, will natter on excitedly about it—he even went so far as to write a book on the topic. He lives in Cambridge, Massachusetts, and would like to be an unstoppable robot ninja when he grows up. Beep.